The weatherman is saying that we might be getting
snow
this weekend. I can't believe it is that cold this soon. Seems like the cold snap came early. Here at
Red Hill General Store
we are doing our best to stay bundled up and warm. We are wearing our Carhartt Coats and hanging out near any
heat source
. Some of us are wanting to install the
Napoleon Cast Iron Wood Burning Stove
in our personal homes. If this winter is as bad as last year's, it might not be a bad idea to have a
heat source
that is not dependent upon electricity.
Last year the children in our area missed an entire month of school due to inclement weather. Many people could not make it to work, and those that did spent a lot of time shoveling out their driveways. Others stayed indoors and baked, read books, caught up on television shows, or just enjoyed the warm fire. It might not hurt to also invest in some new
Presto cookbooks
just in case you need a few recipe ideas on those days you are stuck at home.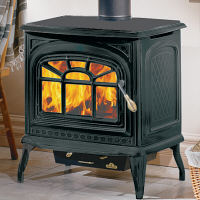 What do you do when you are stuck inside during bad weather?